Ile St.Germain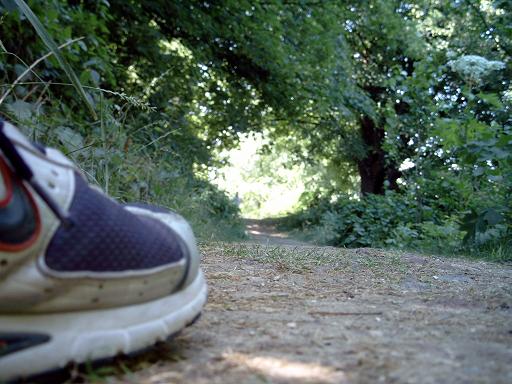 This was my favourite running track, as it was near to my actual place. The Ile St.Germain is situated between the cities of Issy les Moulineaux and Boulogne-Billancourt, in the south-west of Paris. For reference, it is a 45 minutes walk from the Eiffel Tower following downstream the river Seine.
How to get there: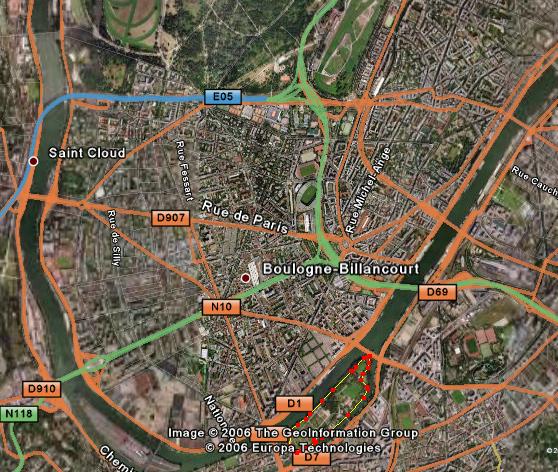 By public transport: get off the suburb train RER C at the station "Issy Val de Seine". Walk around 100m towards the river Seine. The park entrance is at your left on the bridge crossing the river.
The track: The total length is about 2.2km, bringing you back to the departure point. It is mainly off road, and the relief is essentially flat. On both extremities there is a small up/downhill portion.
Water point: There are several fountains (the blue points on the map) with drinkable water near each entrance on the north and on the south side, as well as near the car access.
Good to know: After heavy rains the track can be used only with difficulty.