Kuala Lumpur - KLCC Park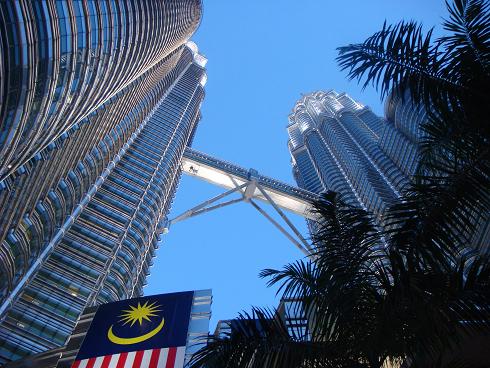 The KLCC Park sits right at the foot of the formerly highest building in the world - the 400m high Petronas Twin Towers in Kuala Lumpur. The jogging track passing the towers leads around a fountain with an integrated light show and a wading pool for children.
How to get there: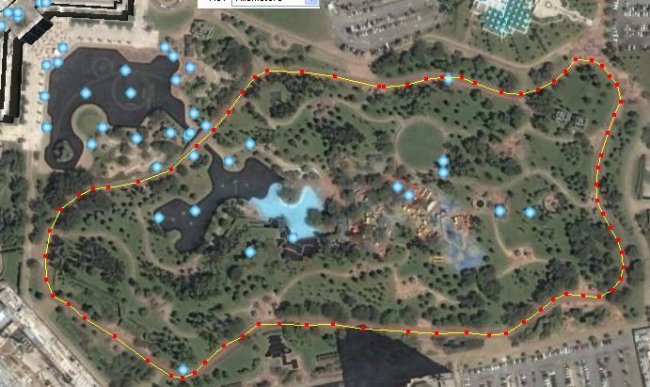 If you stay in one of the countless hotels scattered around the Petronas Towers, then this park is right for you. There is an official closing and opening time (7am - 10pm), however I didn't notice anything.
By public transport: The KLCC LRT (subway) station is just next.
The track: The track is 1.3km long. Every hundred meters there is a marking on a ground indicating the distance. The surface is a synthetic amortizing material.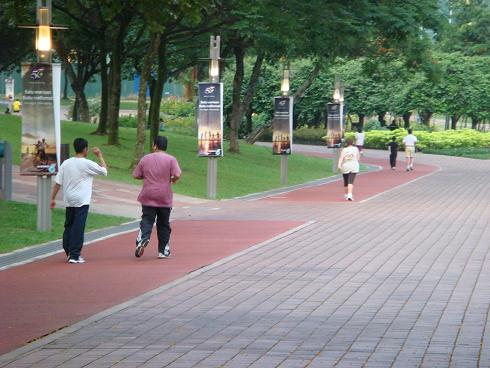 Water point: There are a few scattered all around the park. They are clearly for drink, but I didn't try since my tourist guide warned me from drinking tap water.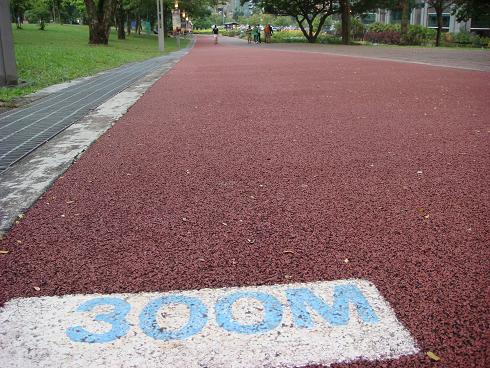 Good to know: Especially in the evening running next to the illuminated towers is an unforgettable event.
Google Maps: KLCC park on Google Maps.