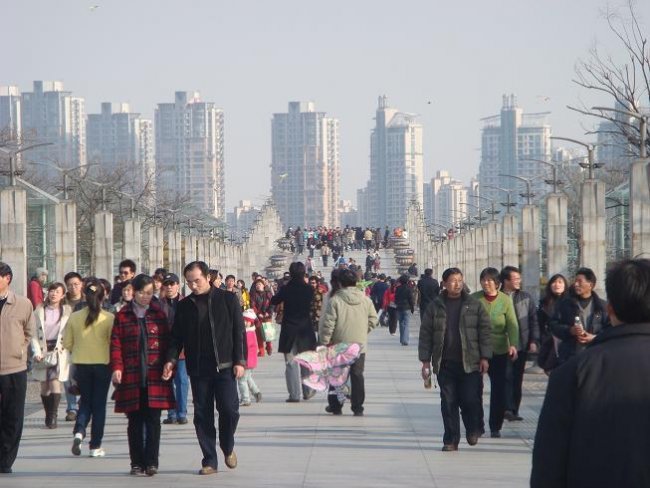 This is the largest park in Shanghai. It is situated in the Pudong Area, close to the financial district and the major hotels of the city. It covers an waste area and symbolizes the combination of Asian and Western cultures. It contains several gardens, large areas of grassland, forest spots and a huge lake.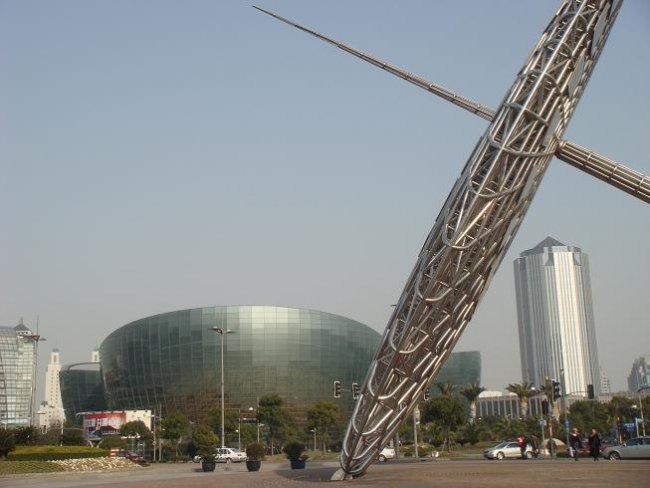 Especially on weekends the park is very crowded; locals come there to relax, to rent a bike and cycle around, to have lunch outdoors. Numerous kites can be seen in-and outside the park.
How to get there:

By public transport: Century Park is best reached by taking Shanghai Metro Line 2 to Shiji (Century) Park Station.

By car: There seem to be parking lots nearby, however I doubt they are free of charge. Especially on weekends during the day and evening it might be difficult to get through the traffic.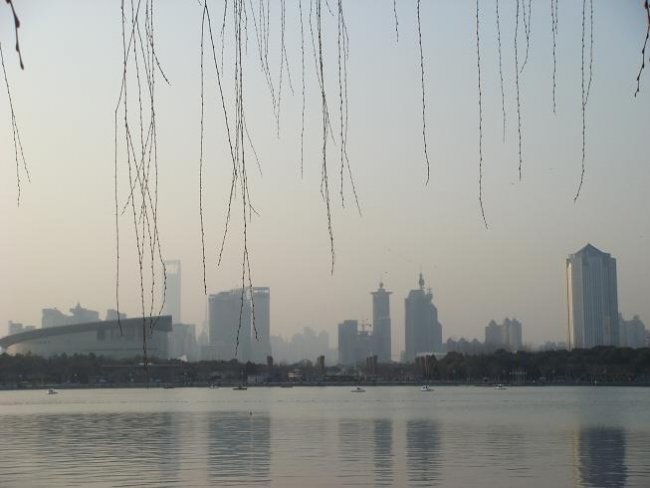 The track: 4.2km Several tracks can be chosen from, within distances from 3 to 10km. The largest one leads all around the park. It is convenient since there will be no entrance fee, however the park is in between large avenues and you might want to avoid the Shanghai air pollution at least during your run.
The presented one goes inside the park. You pay the entrance fee of 10 Yuan but will be largely recompensed by the calm and the beautiful scenery.
The track is all flat, on asphalted footpaths. In the park you can chose to deviate from the main routes and run on smaller tracks.
Water point: There are lot's of facilities and small shops selling all kinds of drinks. However, I did not encounter a water point.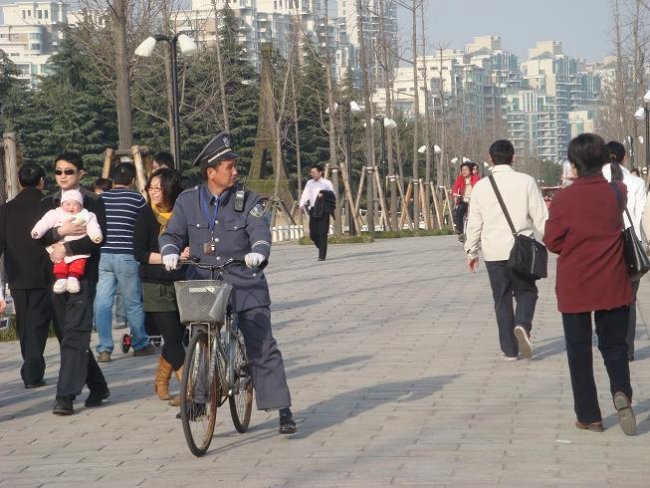 Google Maps: Shanghai Century Park on on Google Maps.
A high resolution map of Shanghai Century Park.