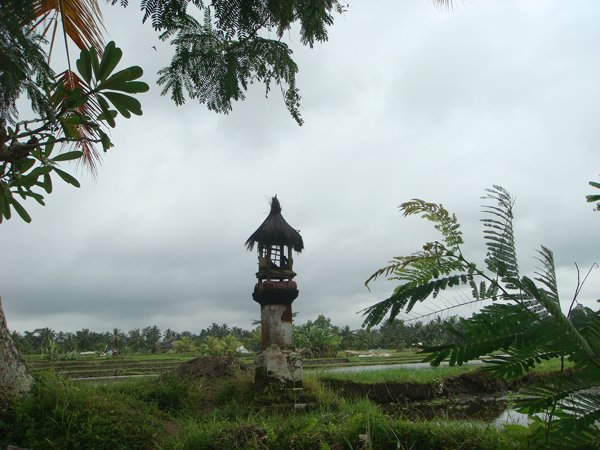 When coming to Ubud for the first time, one would assumed the green environment would provide plenty of possibility for running : across the rice paddies and jungle patches.
However, the dense and dangerous traffic on the roads, and the fact that the tracks are uncharted, make running in reality quite difficult. For example, the tracks provided for "hiking" in the Lonely Planet, one would think are suitable for running as well. But one of the tried tracks appeared to be closed by a "gate", and a so-called "guide" requesting passing fee beside. Another track was non practicable for running because to narrow (rice paddy walk) and to steep. Alongside with another "guide" demanding money.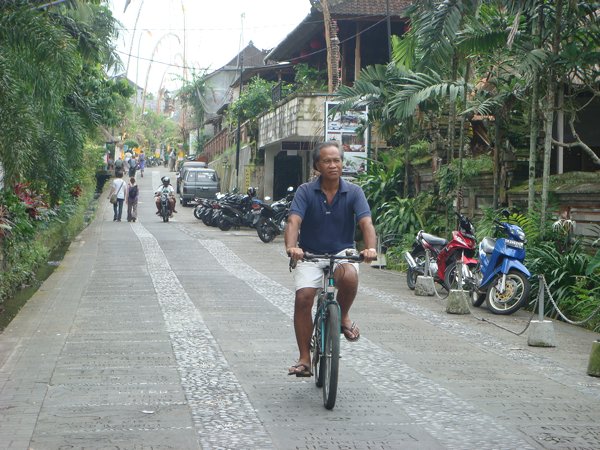 The track tested here is the optimal one for someone staying in the touristic part of Ubud : the starting point is in the town center, next to the market place : at Kajeng Road heading north. The increasingly narrow path is public and leads first across rice paddies and later through the jungle.
How to get there: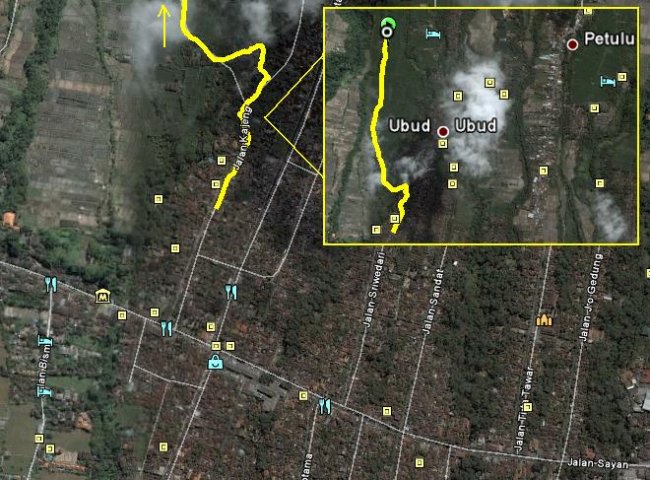 Best ask for the market place and Jalan Kajeng (Kajeng Road). The town is small so almost everything is walking distance.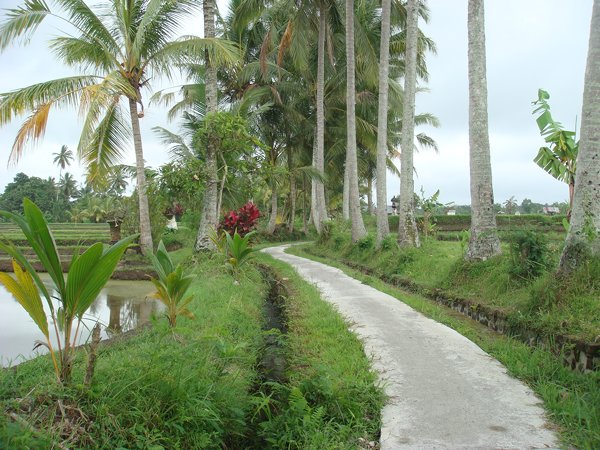 The track: Starting at Kajeng road, head the relatively quite road up and north, until the track gets more narrow and only motor cycles can continue to pass. Then continue until the last buildings of Ubud disappear and the rice paddies start. The track increasingly narrows, and the surface changes from concrete to dirt just before you enter the forest. In the jungle strip (left and right you still have the rice paddies) you keep heading north, running along the irrigation system canal. The total track length is at least 3km, but possibly you can head further north. So two way it makes 6km. The profile is relatively flat, at times it may be a little difficult to run as the track can run extremely narrow and there are sometimes fallen trees on the way.
Water point: There are none.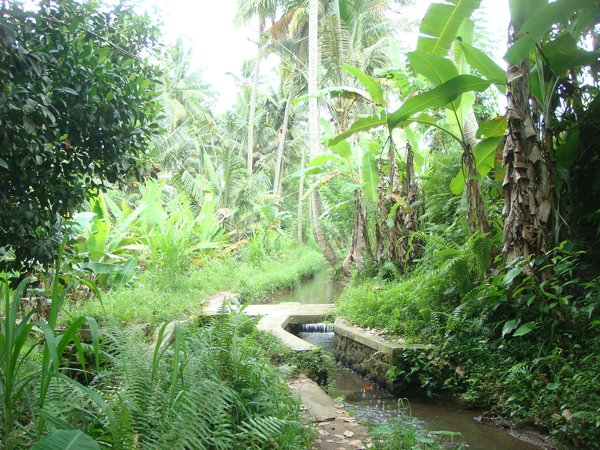 Google Maps: Kajeng Road on Google Maps.
Download the KML to display the track in Google Earth.

Good to know: At times snakes may be encountered in the rice paddies, especially in the early morning. Watch your feet.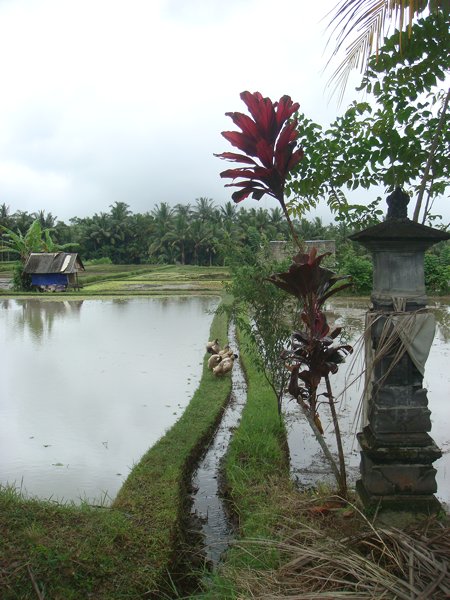 Before scaring everyone off, this is not the track itself, just a view from the track.